Home
About
Websites for Home Inspectors & Mold Inspectors:

InspectHost enables home inspectors and mold inspectors to have a professional website which advertises the inspector's credentials, lists the inspection services offered, allows visitors to schedule an inspection, download inspection reports, and pay online using a credit card*.

Once you sign up for an InspectHost account, you will be given a username and password to log in and begin editing your site. Include your company name, your contact information, and your company logo. You can choose from a list of credentials to display on your site, choose to show or hide pre-programmed web pages with general inspection information, and choose what options you want available to your website visitors.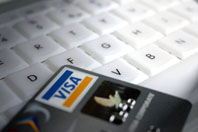 Online Report System & Credit Card Processing:
With InspectHost's easy to use report system, you will be able to upload reports to your site and your website visitors will be able to view, download, and print their reports directly from your website!

You have the option of sending the report password to the client when you upload the report, or select the option to have the system send the client the password once they have paid using their credit card. This eliminates the hassle of attempting to collect fees and encourages the client to pay for their report in a timely manner.